Nearly Half of Caregivers Experience Distress
Millions of unpaid seniors and caregivers spend an average of 26 hours providing care each week. Many of these caregivers began their journey unexpectedly, as a loved one's diagnosis quickly altered their paths. In many cases, caregivers not only look after their parent(s) but also their own children.
Although critical, often described as a "labor of love," being an Alzheimer's caregiver is both isolating and exhausting. As stated by the Canadian Institute for Health Information, of the over 400,000 Canadians living with some form of dementia, 61 percent are living in the community.
Canadian Report Clearly Shows the Level of Distress Among Caregivers
As stated in this recent report, of the approximately 270,000 seniors receiving care at home in 2015 and 2016, 58 percent were being taken care of by children and 32 percent were cared for by a spouse. It was found that of these family caregivers, 45 percent experienced distress when caring for a loved one with dementia, compared to just 26 percent of those who were caring for a senior without dementia.
These numbers verify the level of distress associated with this role. Caring for seniors with dementia is very challenging, increasing one's risk of burnout. Also, as the symptoms of dementia progress, including the development of significant personality and behavioral changes, caregiving becomes more and more difficult.
In addition to meal preparation, transportation, and chores, this role is mentally and emotionally taxing as well. This report essentially confirms that more help is needed. After all, if caregivers suffer from burnout, they not only reduce their ability to provide care, but they also threaten their own well-being.
The Introduction of Bill C-233
On June 22, 2017, Bill C-233 became an Act of Parliament, making it an official Canadian law. The idea is to not only further Alzheimer's and dementia research, but also promote prevention and improve care. This national strategy will actively involve all provincial and territorial health officials, family caregivers, patients living with dementia, researchers, and advocacy organizations (particularly the Alzheimer's Society).
Regaining Your Energy and Promoting a Sense of Hope
The stress associated with caregiving can take a significant toll on your health and can negatively impact your relationships. That is why you must take care of yourself. Taking time for yourself is not a luxury, it is a necessity. Not only for your own well-being, but the well-being of the individual you are caring for.
The most important step towards improving your current circumstances is to feel empowered. When you feel hopeless and powerless, this will significantly increase your risk of burnout. That is why it is important to embrace your caregiving role and focus on variables that are in your control.
As you alter your state-of-mind, consider your options in terms of any potential help. If you do not have friends and/or family members that immediately volunteer their time, be up front about what it is you are experiencing. The best thing you can do is keep communication open, spreading the responsibilities whenever possible.
Respite care is another option. Check with your local community to see if there are any volunteers programs that you can access on a regular basis. If not, there are many paid services available. Adult day care centers can also provide caregivers with a short break, allowing them to focus on their own needs. Whether you love gardening or knitting, make sure you prioritize these activities as well.
Also, always put your health first. Although you may feel as though you have little spare time, you can never be too busy to eat well, remain active, and even learn to meditate. If you are feeling socially isolated, reach out to a support group to share your experiences and seek help. These support groups can be found locally, as well as online.
Introducing BrainTest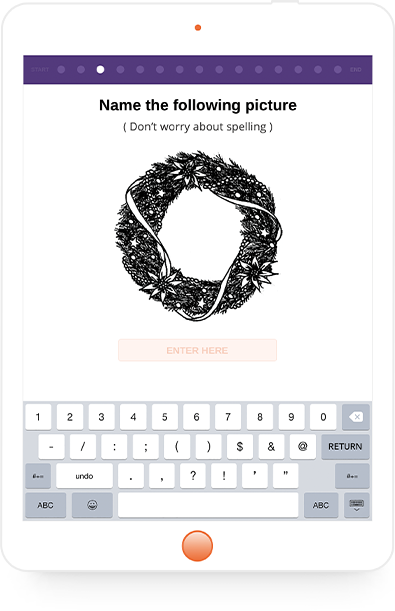 If anyone has reached out to you based on your current caregiving role, concerned about their loved one, the BrainTest app can help. This assessment tool will allow users to determine potential early warning signs of Alzheimer's and other forms of dementia. As you know, the sooner a patient receives a diagnosis, the better. This will support a more optimal treatment plan and their ability to plan ahead.
For more information, please read the following: BrainTest® Awareness Series Part 3 – Caregiver Guide
Subscribe & keep up to date on Alzheimer's, Dementia & more!